"You can always tell when the groove is working or not."
- Prince
Is feeling stuck interfering with your life, or the life of someone you care about?

Are worries about the past or concerns about the future keeping you from taking pleasure in today?

Frustrated with living your life focused on the things you don't want instead of enjoying the things that you do?

If you can relate to any of these questions, let's help you find your groove!
About Dr. Lisa Weaver
I have been a Registered Psychologist for over 15 years and a Hypnotherapist for over 10 years. I get professional joy and satisfaction from assisting clients to find solutions for issues that have kept them feeling stuck. Helping people move past obstacles and toward greater satisfaction in their lives gives me the chance to witness amazing triumphs every day. I'm lucky.
Over the years, I have noticed that nothing gives people a bigger boost of "Yes!" than strengthening their feelings of confidence and personal power. They make decisions that are consistent with their goals and values, and feel happy and excited about their own lives.
The counselling work I offer is tailored to the individual needs of each client. I use a wide variety of effective, evidence-based approaches gathered over the course of my clinical training, graduate work and professional experience.
Work with children and young adolescents is always done within the context of their families as they usually need family support to make consistent progress. Support for older adolescents and adults is provided individually, but they may choose to invite important people who support the changes they desire.
I provide psychological services for children, adolescents and families, and hypnotherapy services for clients of all ages. I also offer support for groups of adolescents or adults.
My therapy style is very client-centred; I work hard to understand what my clients want in order to help them to achieve it. My clients often seem to have more inner strength and resources than they first realize; sometimes they just need some help to access and use them.
My office is a safe and comfortable environment where clients find their own unique solutions. After all, everyone is different; there is no such thing as a one-size-fits-all life!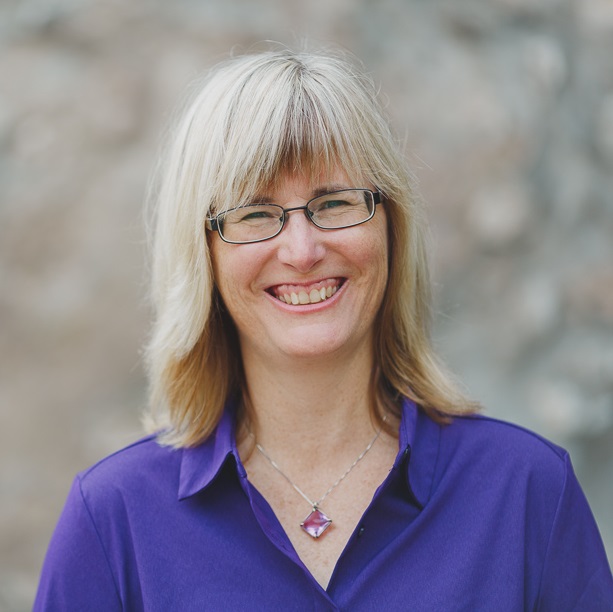 My Background and Clinical Experience

I completed a Ph.D. in Clinical Psychology from McGill University in Montreal, and a B.Sc.H. in Psychology from Queen's University in Kingston. As part of my training, I completed a number of clinical internships at a variety of hospitals, including the Chedoke Child and Family Centre in Hamilton, the Children's Hospital of Eastern Ontario in Ottawa, the Montreal Children's Hospital, and the Douglas Mental Health Institute in Montreal. I learned effective, evidence-based therapeutic skills for helping clients address a wide variety of mental health, learning, attention, behavioral and medical issues.

After obtaining a license to work as a Psychologist from the College of Psychologists of Ontario, I provided psychological assessment and therapy sevices for children, adolescents, families and groups through two different school boards (UGDSB in Guelph-Wellington and OCDSB in Ottawa), CMHA in Guelph (when it was called Trellis Mental Health and Developmental Services) and private practice.

I also completed comprehensive training in hypnotherapy through the Association of Registered Clinical Hypnotherapists (ARCH Canada), the National Guild of Hypnotists (NGH US), the Banyan Hypnosis Center and the Canadian Institute of Hypnotism.
My Professional Story
I discovered very early that my true professional passion is helping people conquer their obstacles and watching them stride confidently toward a more satisfying life. To borrow new age lingo, I derive deep satisfaction in watching people move toward the best versions of themselves.
My earliest work focused on helping children, adolescents and families largely because of my own impatience! Child and adolescent clients made positive changes so rapidly; it was inspiring to see the speed at which they bounded forward and surpassed their goals.
The traditional psychotherapy techniques available to me at the time of my early training didn't seem to result in that kind of rapid, effective progress for adults. My adult clients were working hard to think about their lives, identify problems and implement solutions that made sense. They often reported feeling frustrated with themselves, telling me "I already know what I need to do - I just can't do it."
I noticed that when these clients knew great strategies but were unable to use them when it counted, it was pretty rotten for their self-confidence. So how could I help adult clients make changes as quickly and permanently as younger clients?
Over 10 years ago, I started learning about hypnotherapy. This collection of perspectives and strategies provided the techniques I needed to help adult clients achieve their goals effectively and permanently. To my great delight, when I used those strategies with adult clients they reported feeling great boosts of confidence and energy while achieving their goals. They also reported feeling calmer and more excited about their lives. Eureka! Now I had an effective way to help clients of all ages!
Other Things About Me
I am an incessant reader and fearless mental adventurer - I love collaborating with my clients to create new strategies specifically for them.
When away from the office, I can often be found walking trails or singing pop music with a choir. And a few times a year, I schedule a day off to take my birds to shows.
Let's Get Started.
Contact me by telephone at (519) 993-8666, by email at info@drlisaweaver.com,
or click the button below to schedule a complimentary conversation.